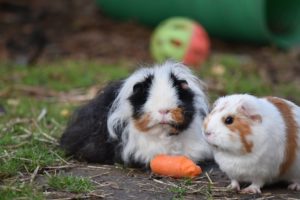 MAGGIE HAS NOW GONE TO A NEW HOME IN RINGWOOD
Maud is a 2 year old neutered female crossbred guinea pig.  Maud came in to the rescue as her owner was unable to keep her anylonger.
Maud is a sweet natured guinea pig who is not the easiest to pick up as she is a typical guinea and will speed off, but once you have her she is really sweet and she is quite happy to let you clip her nails and trim her hair. Having long hair around her bottom means that it does get matted and messy if left. Maud currently lives outside in a mixed herd of guinea pigs, in an insulated hutch with access to a very large run.
Maud is micro chipped and neutered. If you feel you could offer Maud a home either call 02380 893188 or e-mail [email protected]