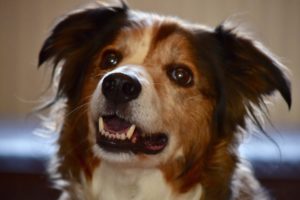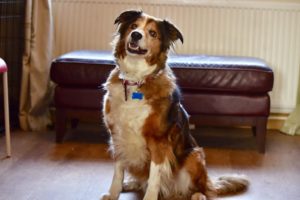 LASSIE HAS NOW FOUND AN AMAZING NEW HOME IN LONDON!
Lassie is a 11 year old neutered female collie cross. Lassie came in to the rescue as her owner became so unwell that he was unable to care for her anymore.
Lassie is a sweet natured dog and although she is 11 she still loves her walks and is ball mad! She is a typical highly intelligent collie, she is great with other dogs, good with chickens, great to be left for up to 4 hours (however she will bark initially for around 2-5 mins) she would rather sleep by your bed at night, but if you put a baby gate across the kitchen door she will sleep there with a minor whining protest! Lassie likes to be able to be able to come up on the sofa from time to time and sadly because she had always lived in a flat without her own garden, she still would like you to stand there while she goes out for a wee, however when the summer sunshine finally arrives and she starts to sunbathe, I feel this will subside!!
Lassie needs a home to retire in, however she would like her new owners to be active as she is not 100% ready to retire yet. Knowledge of living with collies would be ideal.
Lassie is fully vaccinated, neutered, microchipped, up to date with all flea treatment and wormer and comes with 5 weeks free insurance. If you feel that you could offer Lassie a home either e-mail [email protected] or call 02380 893188