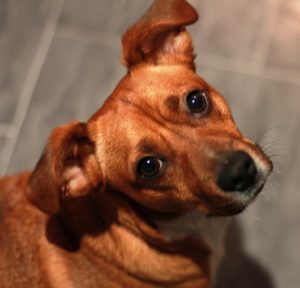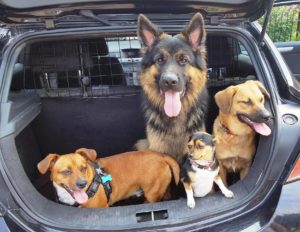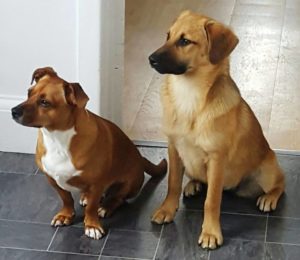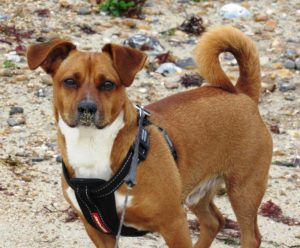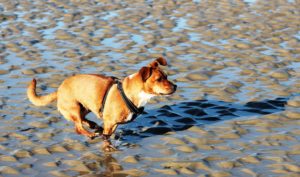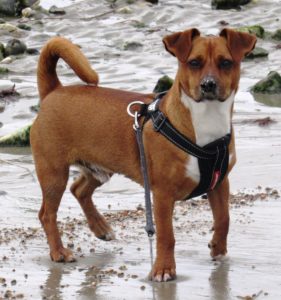 Miles has now gone to a new home in Fawley!
Miles is a 3.5 year old Jack russell cross, neutered male. Miles came in to the rescue as his owners had just had a baby and he was becoming increasingly stressed and worried by the noise of the baby. He never showed any signs of aggression but would shiver and hide. So as much as it broke their heart they decided it would be better for Miles to go to a home with older children of which he adores.
Miles is a great all rounder, he is good with cats that stand up to him, great with other dogs and loves older children, his previous owner had a nine year old boy and they were the best of friends. Miles is clean in the house, good to be left for up to 4 hours, great on and off the lead, not bothered by any of the animals on the forest and travels really well in the car.
Miles only has two negatives, he is 100% ball obsessed and will drive you mad wanting to play (This is easily rectified we remove all balls and have scheduled ball time) The second is he is a dog bed de-fluffer (this is easily rectified by giving him a cheap blanket, it just means that he can never have a posh bed)
Miles would fit in to most households as he loves everyone, he would be suitable for families with children over the age of 8 years old. Miles is an active dog who will require at least an hours walk a day, he is also very driven and would be great at agility.
Miles is fully vaccinated, microchipped, neutered, up to date with all flea treatment and wormers and comes with 5 weeks free insurance. If you feel you could offer Miles a home either call 02380 893188 or e-mail [email protected]