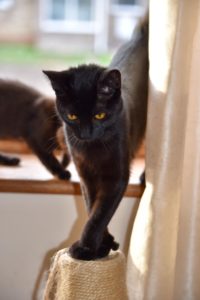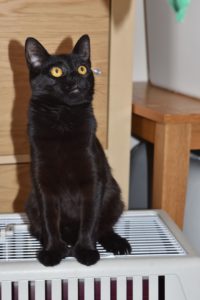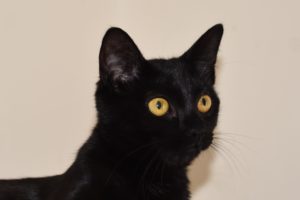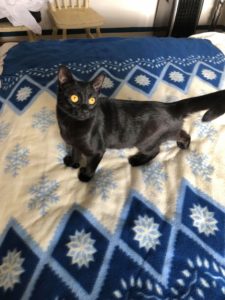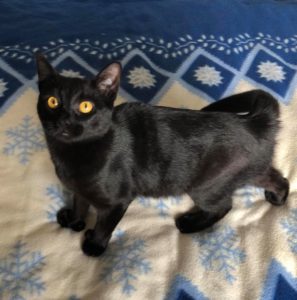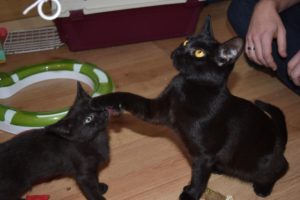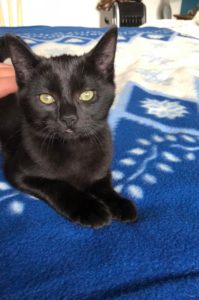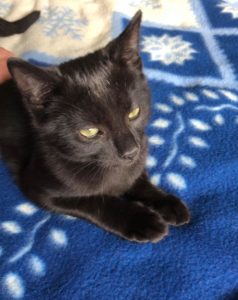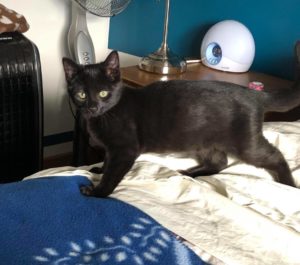 This lovely pair have now found a new home.
Beth is a 7 month old domestic shorthair, neutered female black cat and Maxi is  a 4 month old, domestic shorthair neutered male black kitten. Beth and Maxi are mother and son, Beth came in to the rescue with her 4 kittens, sadly two passed away on arrival due to server flea anemia. Sadly 6 weeks later her daughter Daisy passed away after we tried to give her a blood transfusion, luckily Maxi managed to pull through. Through all of this Beth and Maxi have become incredibly close, so we have decided to re-home them together.
Beth is a super sweet little girl, she is super affectionate! She is a very special girl with 8 toes on each of her front feet and 6 on both of her back!!! Maxi is also very affectionate, he loves to play and he loves to sit with you on the sofa! The pair of them are delightful and just play non stop which is lovely to watch.
These two would suit a home with no other cats or dogs, these two are super active so they would suit a home that are looking for a pair of cats that will entertain them!!
Maxi and Beth are fully vaccinated, micro chipped, neutered, up to date with all flea treatment and wormer and will come with 5 weeks free insurance. If you feel you could offer Maxi and Beth a home either call 02380893188 or e-mail [email protected]