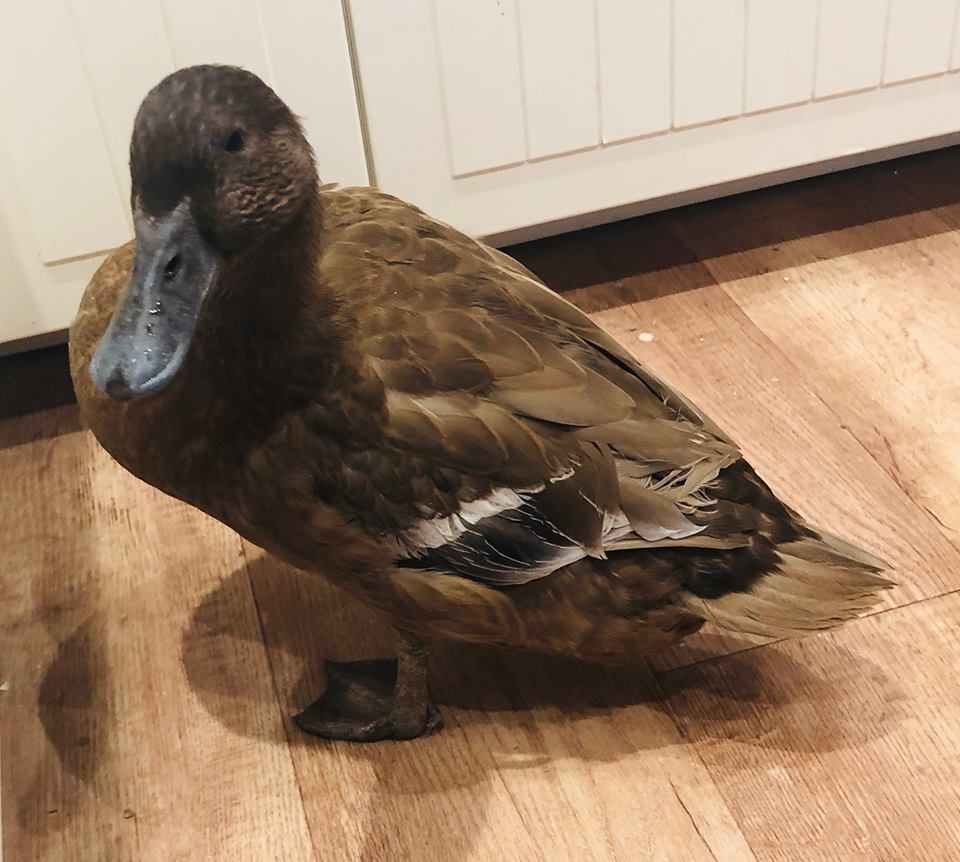 Thelma is a 1 year old Khaki Campbell female duck.
Thelma came in with her friend Louise after they were dumped on the forest, luckily they were picked up by some kind dog walkers who brought them to us. Sadly they had had their feathers stripped and were in a pretty poor state, we presumed this was due to illness. However after visiting an avian specialist vet we were informed that this had been done by a human hand.
Thelma loves having access to a pond so will really need to go to a home that has this facility, she can be re-homed alone but we would prefer her to be re-homed with her buddy Louise. They have both been laying well, until the cold weather came in.
Thelma is wormed and lice treated up to date. If you feel you could offer Thelma a forever home either e-mail [email protected] or call 02380893188.