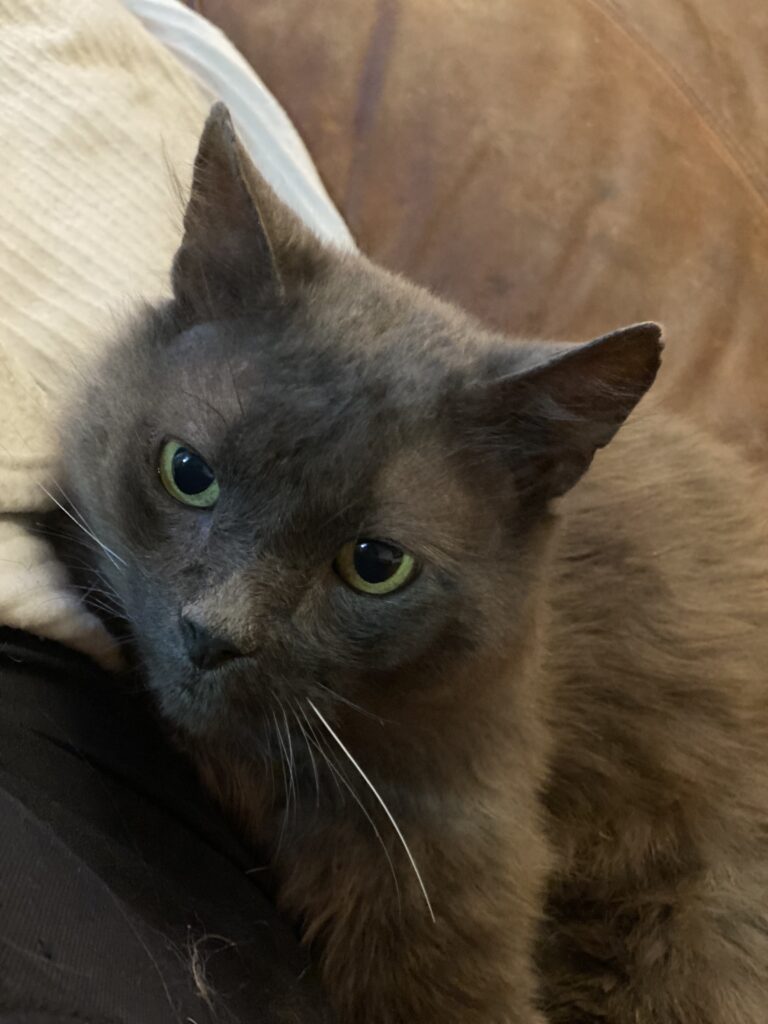 https://youtube.com/shorts/xbXswtSQ3wA?feature=share
Rolly is a 9 year old domestic longhair grey neutered male cat.
Rolly came in to the rescue 3 months ago as a stray in a very poor matted and emaciated state. After a lot of investigation work we found out that his owners had moved away and left him behind 7 years ago when he was just two years old!
For 7 years Rolly lived the life of a semi feral entire male cat, fighting for food and the ladies. He managed to find many homes that would feed him, however this was good and bad, as many of them (thinking they were helping) would flea treat and worm him, this meant the poor boy was massively overdosed for over 7 years!
When he arrived at the rescue he was in a lot of pain, his coat was extremely matted, his organs hurt from the overdosing and his mouth was badly in need of a good dental. With a lot of TLC from the rescue Rolly has now been given a clean bill of health by the vets and with all the TLC he has remembered what it is like to a be a loved owned cat. Rolly is a delight, he loves his cuddles and if you ignore him he will come and nip you to get your attention! He does not care about dogs or other cats and is quite happy to barge through anyone or anything to get what he wants (usually cuddles)
Rolly's years of being a stray have taken a toll on his body and he does have mild arthritis in his hips, so he needs a quieter home. He could live with a dog that is used to cats and he could live with one other submissive cat, we say submissive as he would happily fight someone for a lap! Rolly would not be suitable as a house cat as he enjoys being able to go and roam around short distances from home, he also would not be able to be re-homed in the Holbury area (As he strayed in Holbury for 7 years, it would be far to easy for him to fall back in to his feral ways and for people to recognise and start to feed him again, this would pull him away from his new owner)
Rolly is neutered, fully vaccinated, microchipped, up to date with all flea treatment and wormer and comes with 5 weeks free insurance. If you feel you could offer Rolly a home please email [email protected]