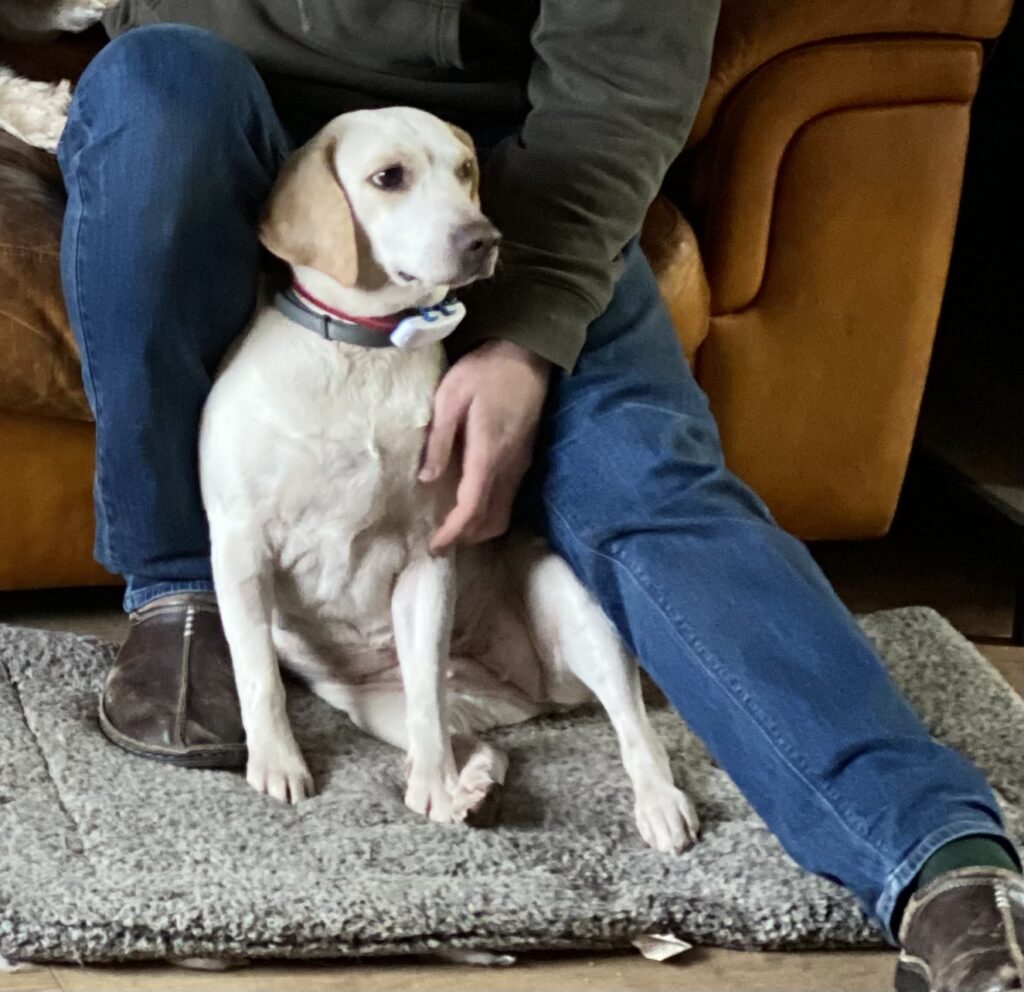 Belle is a 4 year old Beagle cross, lemon and white neutered female. Belle came in to the rescue as her owner felt she was not getting on with their new puppy.
Belle has been nothing but a socialite with us, she is fabulous with other dogs and great with all ages, breeds and temperaments. Belle has taken the Beagle piggishness and will try and steal prize food items from other dogs, she will not be angry if they shout at her for stealing their treat, she just looks offended. Being 75% Beagle she has a lot of the breed traits!!
Belle is a diva and it is all about her, even if you are cuddling another dog, cat or human, if she feels she needs a cuddle she will literally walk over everyone and push herself in, even if this hurts anyone in the process.
Belle is intelligent and being a typical Beagle she is not to be trusted around food and the kitchen, so a new home would have to have a home where the kitchen is able to be completely shut off.

Belle would need to go to a home with another dog, however it would have to be a dog with a lot of patience that is able to put up with her Diva behavior, she is good with cats that are used to bullying dogs, if they run she will chase them, but she is fine with ours as they have put her in her place.
Belle is good with children over the age of 10, she can be left for up to 5 hours and is clean in the house.
As you can imagine Belle is a nightmare off the lead, her nose goes in to action and she is off with zero recall! Belle is walked on a harness as her lead pulling was never corrected by her previous owner and years of pulling has now damaged her windpipe. Her lead work has improved dramatically with us however any new owner would need to be committed to continuing her lead training.
We have started walking Belle on a canicross harness and lead which she loves and one of our volunteers has recently started running with her on the harness. With this in mind we feel a canicross home could be great for her!
Belle is fully vaccinated, micro chipped, neutered, up to date with all flea treatment and comes with 5 weeks free insurance. If you feel you could offer Belle a home email [email protected]